Are you an online publisher or an offline business such as a tour company or tourist accommodation?
Then you are familiar with affiliate marketing or value-adding services that you can promote for a conversion-based commission, and a better, richer experience for your customers or audience.
By becoming a Donkey Republic marketing partner or affiliate, you will get your own affiliate account and promo codes to share with your customers. We track conversions, add up your commission and give you monthly updates and payments.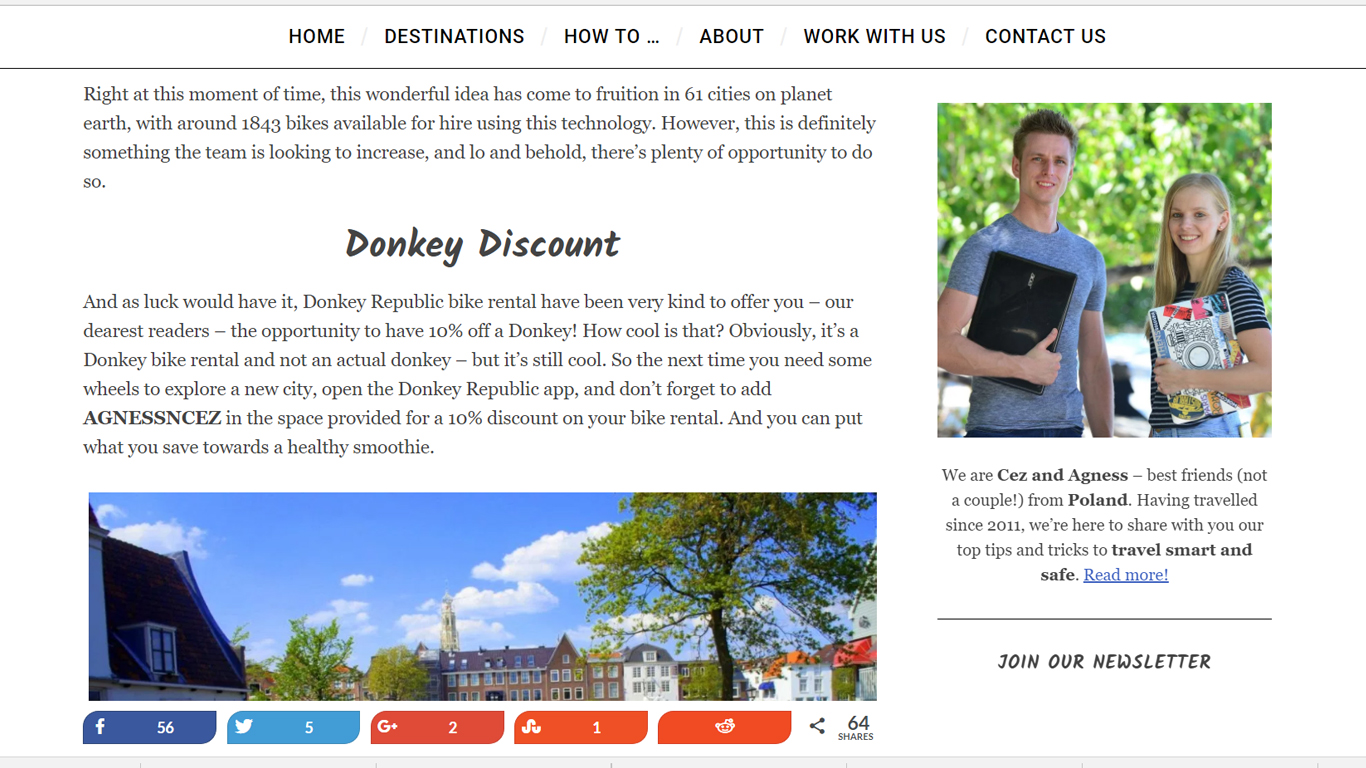 What's in it for you?

Double gain
An exclusive offer for your user that adds value to their experience and a commission for you. Whenever someone rents a bike using your promo code, you get a commission that's paid back to you on a monthly basis.

Promotion
We are proud to partner with like-minded organisations and brands, that share our values for sustainability, a healthy lifestyle, innovative urban transportation and simply for the best way to get around a city. So we gladly promote them through our online channels and offer brand exposure to a relevant audience.
A happy rider for us and a satisfied guest for you. Everybody wins. Except for cars.
Ready to become our marketing partner?
If you're looking for a permanent bike hub placed at your location to serve your clients, maybe you want to become an operational partner instead.