Offer access to our bike-share network to your employees, students or guests, make it easy and healthy for them to get around the city, and increase your bikeprint in the world.
Whether you represent a university campus, a co-working space, a festival or an event management company, you might be thinking how to create extra value for your stakeholders. Sometimes, that extra value can come from offering access to an efficient and sustainable transportation solution, and that's where we can help. Getting around a city, whether you're visiting for an event or just running between meetings/classes, can often be a challenge. As urban cycling becomes more popular across large and small cities worldwide, and as people start to understand and embrace the benefits of cycling as a transportation solution, you are right in thinking about offering your stakeholders free or discounted access to a bike-share service.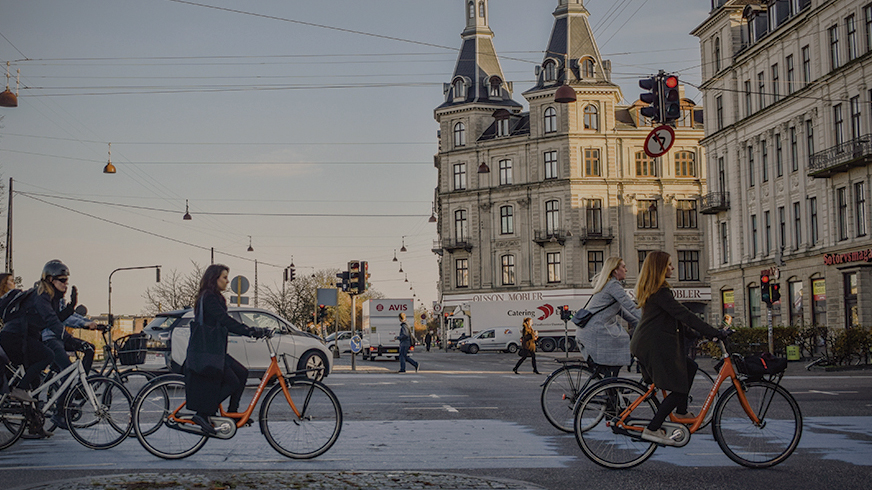 What's in it for you?

A customised transport solution
Whether you need only a small permanent hub for a co-working space, or access to a city-wide bike network for a ten-day music festival, we've got you covered. Our system is also flexible in how it's used, so we can decide on different levels of access based on your types of stakeholders, or different membership offers for your audience.

No stress
You don't really have to move a finger. We give you and your stakeholders access to relevant pick-up locations, set up rental conditions (e.g. discounted membership, free usage), offer customer support and maintenance for the bikes. Your users access the bikes through the Donkey Republic app whenever they want. This is a 24/7, self-service system.
Use Donkey Republic as your transportation solution
We accommodate very different service needs for our partners, so based on your context we'll decide whether you need one specific pick-up location on your premises or access to city-wide pick-up locations, a one-time offer for your guests or a convenient year-round private membership, and so on. All you need is to contact us and tell us about your business, we'll take it from there.
Ready to become our service partner?
If you're looking for a permanent bike hub placed at your location, maybe you want to become an operational partner instead.